News & Announcements
---
The C&MA stand on marriage equality, including president John Stumbo's statement.
  Click this image to read The Alliance's response to the recent Supreme Court ruling on marriage equality.


---
---

SPIRITUAL ASSESSMENT
If you haven't taken the Spiritual Gifts assessment and would like to, simply click on the image below to go to the site that the pastors were recommending
.
---


Check out this free resource site where you will have instant access to thousands of great videos for kids, youth, parents, married couples and more.

If you are part of the church family and have not received an invitation to join this free resource site, please email the church with your email address so that we can get you an invitaion.
---
Latest Sermon
Jul 05 2015
Communion Sunday.  Dennis shared from Romans 8 which is full of God's blessing for the Believer.  He shared how we can live fully in the New Life that is available to us.
EXTRA:  During Missions Conference, Josh & Jackie Blanchard shared some really great information with us during Life Learning.  If you would like to view the slides about Human Trafficking Awareness that they shared during this time, click here.  Click here for the Human Trafficking brochure.


---
Life Learning
We have had and will have some great testimonies during our LIfe Learning time on Sunday mornings.  If you have missed any of these and want to hear them, simply go to the Live Stream link below to hear these Life Learning times.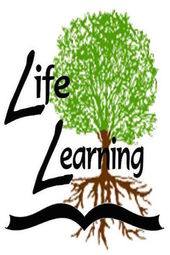 ---
---
In recent years, our culture and legal system have taken huge strides in changing the definition of marriage.  This change is taking them away from what we believe to be the Biblical definition of marriage as being between one man and one woman.  This document connects us with our District and National Office in a Biblical definition and should give us some legal protection in the years to come.

To read the Faith Community Covenant for Churches that was adopted by the C&MA this year, please click below.


---

Click this header to view the C&MA blog and videos from John Stumbo, the President of the U.S. C&MA